D&AD 2022 pencil winner roundup
Even though I am in the advertising creative space and our holy grail of award shows being Cannes Lions, I prefer admiring work featured in D&AD awards as the winning projects/campaigns focus more on the craft and nitty gritties of the design details which design aficionados like me crave for. Another plus point is that the depth in the awards with the importance given to the regional work in different subcategories of design. These projects otherwise will fall out of the radar because they do not belong to advertising per se. Here are my personal favourites from 2022 pencil winners.
Taipei Golden Horse Film Festival Branding 
Agency – Bito Taipei
Cinema and branding, two things I loved the most and this project is something to drool for. Exceptional execution combined with surreal 3D, motion graphics and seamlessly integrated to a design system that works across a range of touch points of print to screen. And the showreels that showcase the work is pure fire.
ShahRukh Khan My Ad
Agency – Ogilvy Mumbai
Regional adoption of tech in advertising. One of the highly decorated campaigns which pushed Indian advertising to the limelight in this year's concluded award run. Love the concept and execution.
Super. Human. 
Agency – 4Creative UK
Always nice to see gritty hardcore visual treatment, on-point editing, and cinematography with realism on screen. Great direction and production overall. Another aspect I fell in love with is the tagline of the campaign – "To be a Paralympian there's got to be something wrong with you" – Spot on copywriting.
Bless your f!@#ing Cooch
Agency – Mischief US
Influencer impact on the e-commerce communication spectrum is undeniable right now, and this campaign shows how we can also have fun and a bit of mischief on the side while doing that. Another observation is how the data from the digital ecosystem can provide insights and inspiration even into tactile design categories like packaging design.
The New York Times
Agency Droga5
I always wonder how Droga5 keeps coming back each year with amazing campaign after campaign for this brand and every time the work does the job 100%. Editing and copywriting are pure brilliance as always.
Rejected Ales 
Agency – Brogen Averil Austria
Rejected concepts for a product as packaging and then marketing campaign materials coupled with the approved concept of the product. Awesome.
Rocking Mamas
Agency – VMLY&R Mian
I love realism in creativity and this campaign's photography captures the norm in a fresh, new way. Then brilliant copywriting finishes the punch with a hard-hitting uppercut.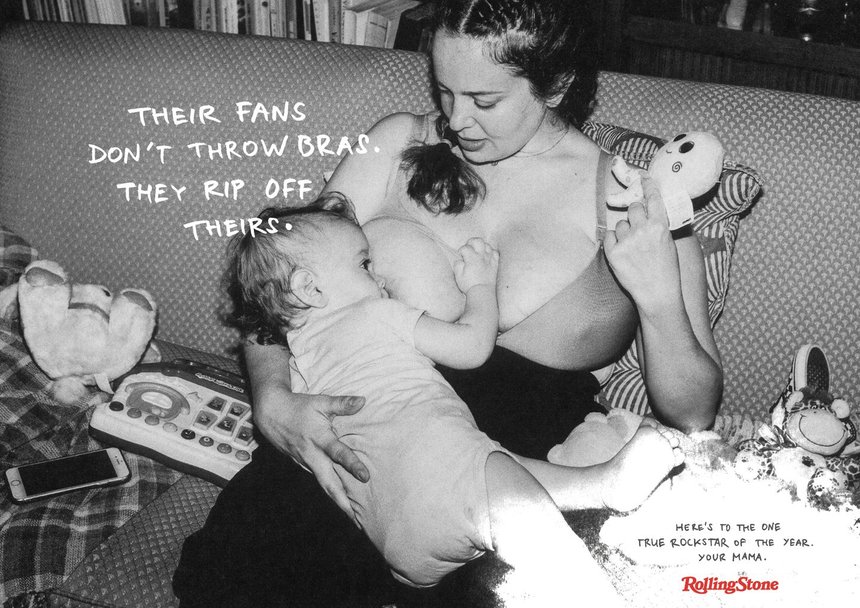 Rio Carnival 2022 (Branding & Typography)
Agency – Tatli Design Brazil
Historical carnival is back for the first time after the pandemic and they went all out reinventing the whole design system for communication purposes. It always comes down to process and process and process.  Great overall identity design project.
2breakthesilence
Agency – Agencia We, Brazil
I always adored creativity and perseverance in Latin American design and advertising. This is another great example of how shrewdly the team has used music, real talent and mood to create one of the haunted, thought provoking pieces of work.
Anek Multiscript Variable Font
Agency – FK type for Google (India / US)
I want my variable font for Sinhalese and I am waiting for someone in the typography community to do it. Till that happens, I have to adore this work coming from our neighbor's design community.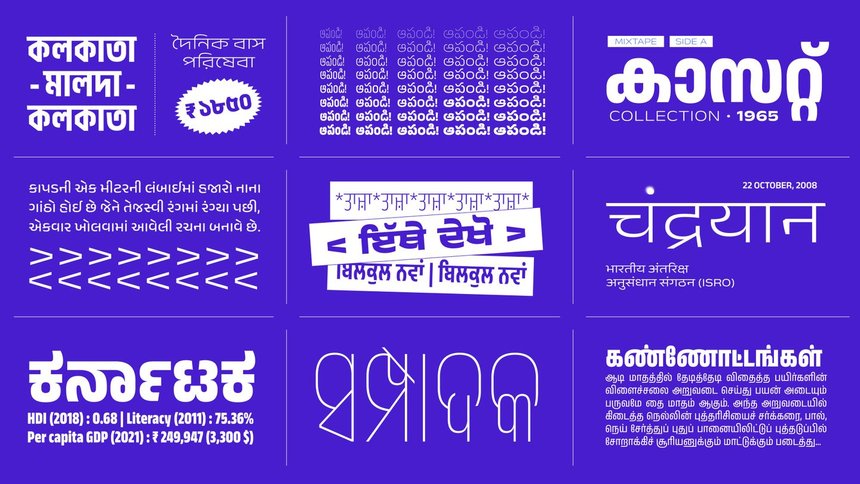 Machine Gun Mouth
Agency – DDB Mudra India
Indian advertising is renowned to put a smile on your face from time to time and this is no exception. Clever and great execution with attention to detail. 
What are your favorite campaigns from the lot?